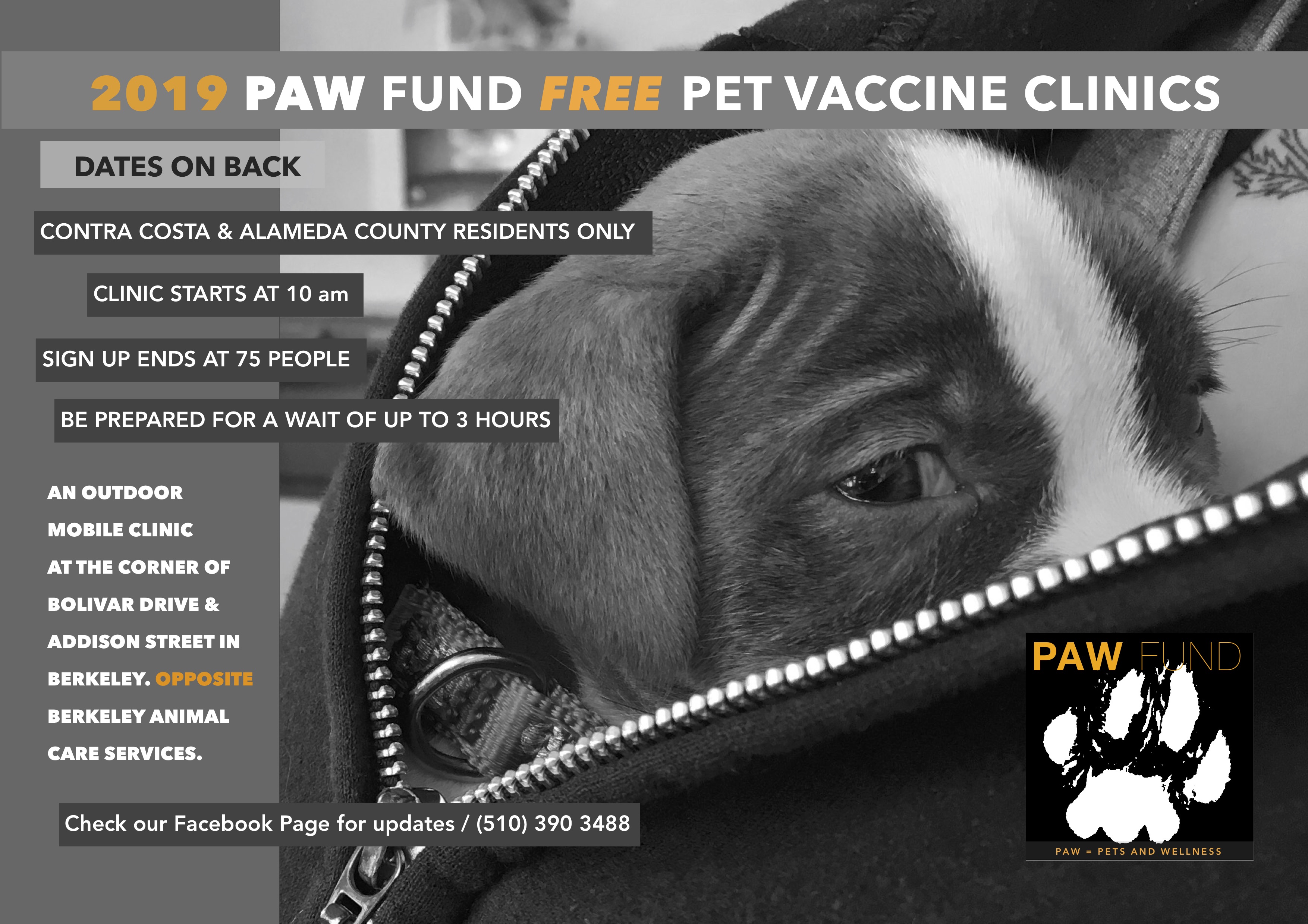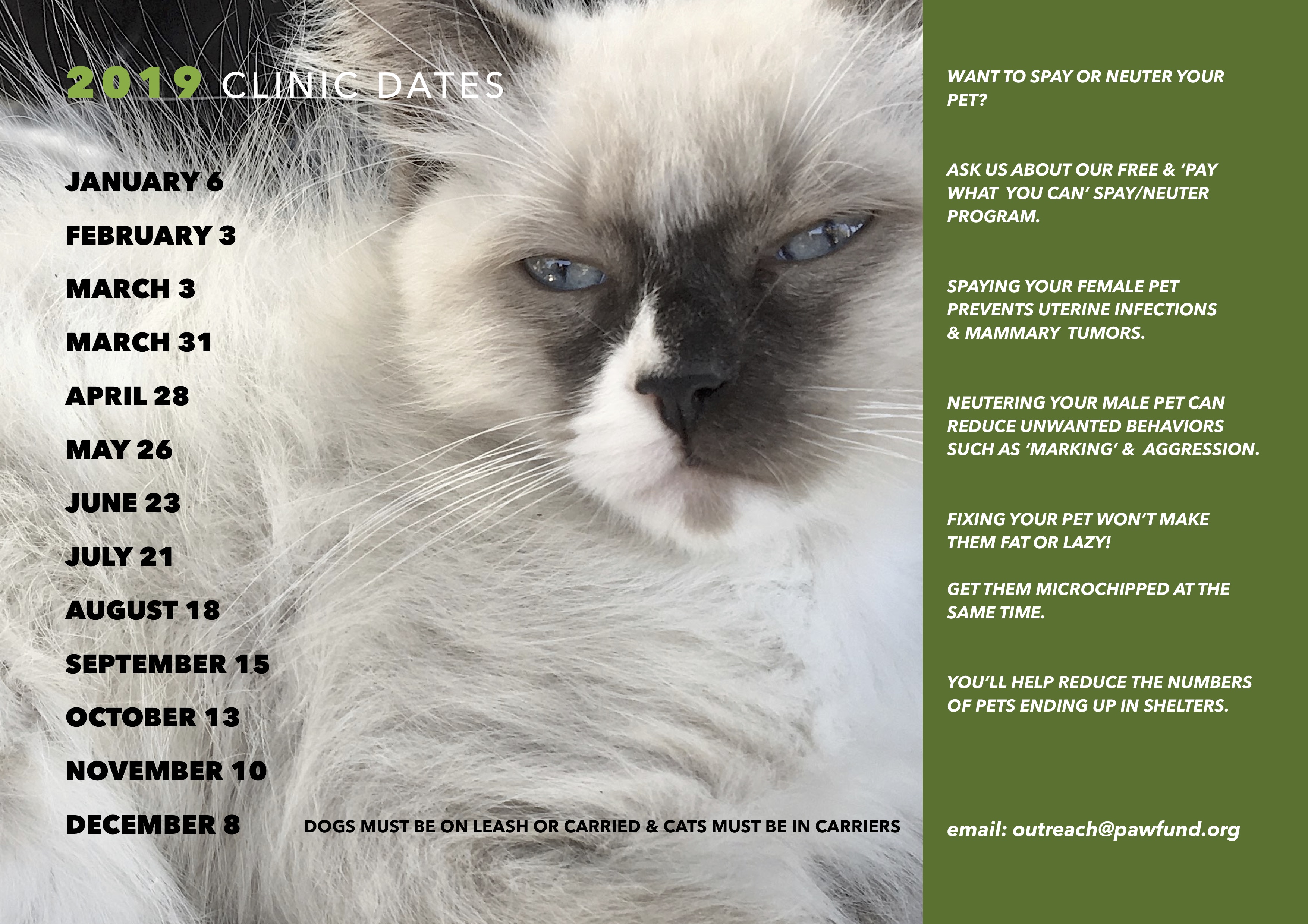 Please bring dogs on leash, or carry them if they're small enough. Bring cats inside a carrier. If your pet is sick and you need advice, message us on Facebook. Unfortunately, we can't allow sick pets at the clinic because it puts other pets at risk.
Pet Vaccine Clinic Dates
Our free pet vaccine clinics are always on Sundays, once a month. We're open from 10 AM to 1 PM, but you should arrive before 10am to sign in. Sign up ends when we reach 75 people. Questions? Find out more about the vaccines we offer.
Location
Our clinic is outdoors in the parking lot on the corner of Addison Street and Bolivar Drive in Berkeley, just across from Berkeley Animal Care Services. This is NOT an office or shelter location, nor are we part of Berkeley Animal Care Services. This is a parking lot used just for our monthly clinic.