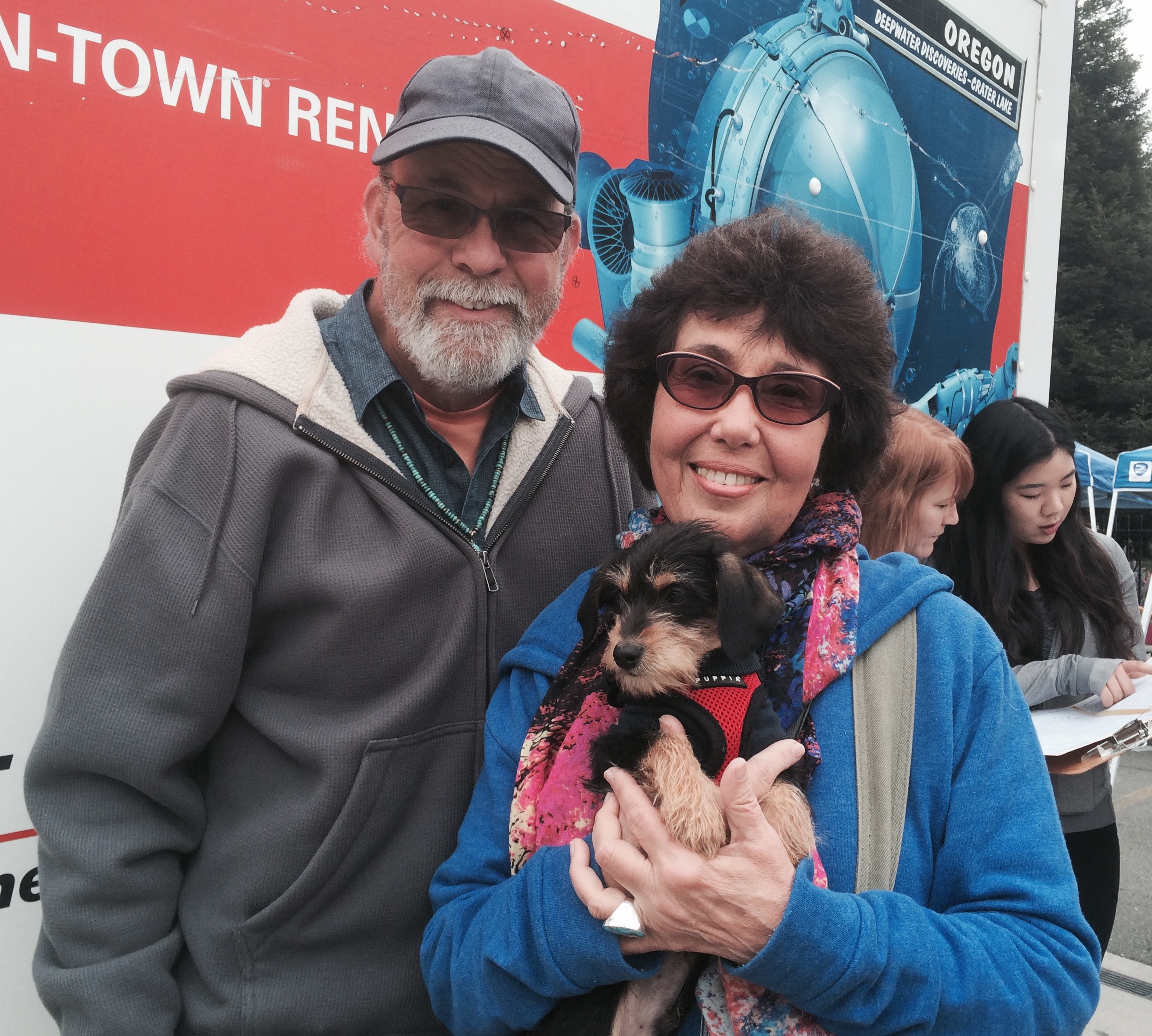 It was with great sadness that we received the news of Betty Fischer's passing in April.
Betty and her husband Greg adopted a puppy from Paw Fund in April of 2016, a little scruffy terrier called Moose, who hadn't had the best start in life, but when he joined the Fischer family, that little guy, from a backyard in Hayward, knew exactly how lucky he was. So did we all at Paw Fund.
Along with his brothers, Squirrel and Sherman, Moose was adopted by the most deeply committed animal lovers we could have hoped for, and that was obvious the moment we met Betty and Greg. It's what we hope for when we adopt out these precious creatures who are so dependent. Knowing, as we pass them to their new family, that we made the best decision, makes all of the work worthwhile.
But Betty and Greg didn't just adopt from us, they continued to support our program which helps under-served and homeless pet owners, by providing free wellness care, vaccines, spay and neuter and emergency vet assistance to pet owners who are struggling.
We offer our sincere condolences to Betty's family and friends. Please use the 'comments' box below to add a personal message.
Jill and the board at PAW Fund