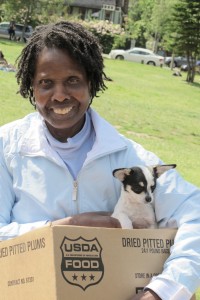 When Paw Fund's founder moved to the East Bay in 1997, Jill saw immediately how much need there was for accessible, affordable vet care especially for the growing homeless population in the area. Initially, Jill acted alone, helping where she could, especially at the Albany Bulb where the well established homeless encampment included dozens of dogs and cats. When the camp was evicted in 2000, many pets were left behind as people struggled to find housing, or found themselves sleeping on the streets of Berkeley and Oakland. Finally in 2011, Jill met others with a similar goal and the idea for a non profit took hold.
Paw Fund, in partnership with East Bay SPCA Humane Advocate program, and People's Park hosted the first-ever free pet vaccine clinic on May 24th, 2011 in People's Park in Berkeley.
People's Park, owned by the University of California, has a rich and controversial history. For decades it has been a gathering place for homeless youth and a stop-over place for travelers heading up and down the West coast. Many of those living or visiting the park have pets, mostly dogs.
However, it's not always been a healthy place for animals. With new pups born or arriving frequently, disease control often gets overlooked. So our decision to take our services directly to this community was met with enthusiasm by park management, and volunteers eagerly signed up to help.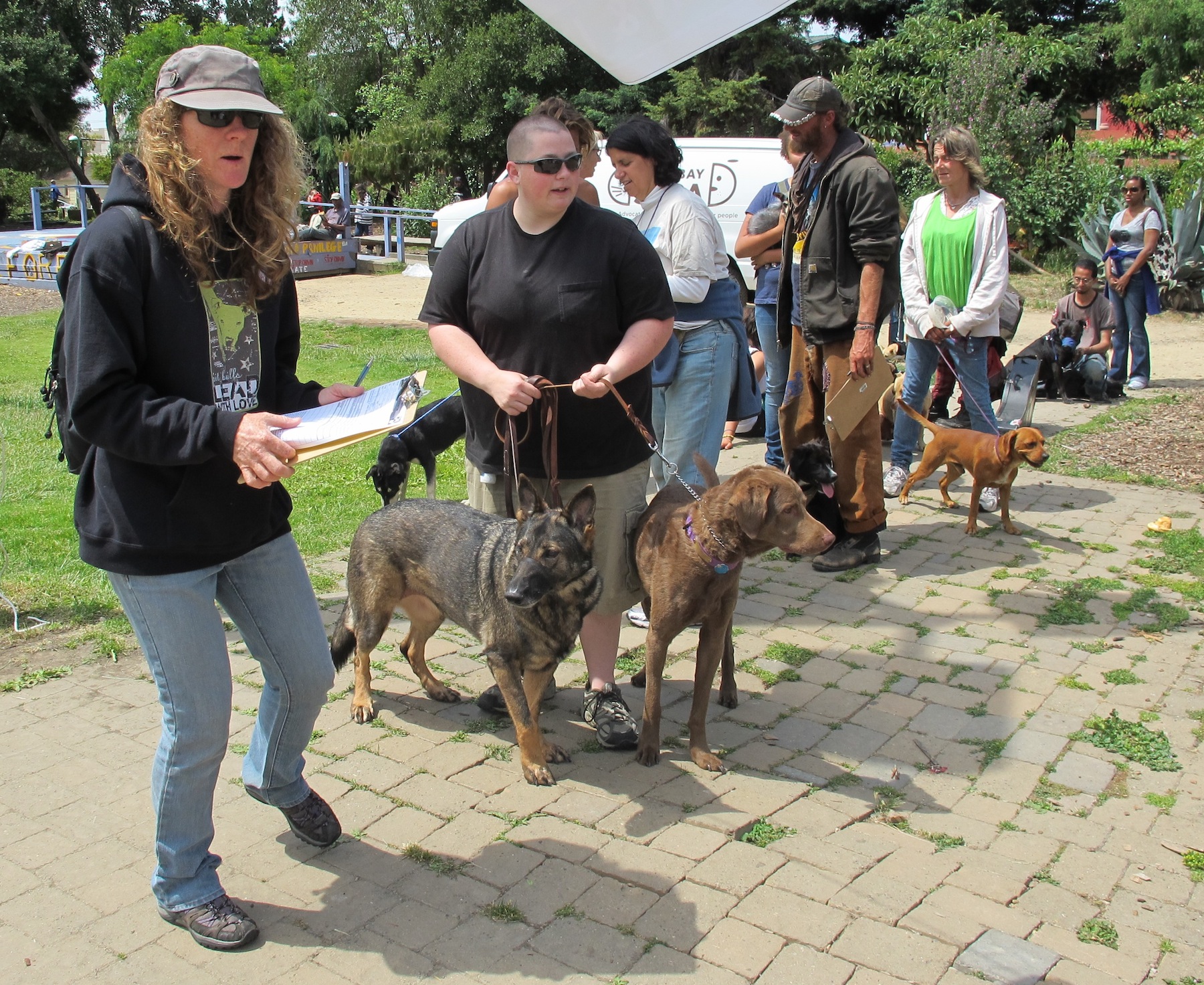 Our first historic day went off without a hitch. We served 47 animals and signed up 13 pets for spay and neuter surgery. We supplied food, leashes, collars, flea treatments, and nail trims. Best of all, we had a great opportunity to talk with people about the health and safety of their dogs and puppies.
In 2013 our 501c3 status was granted by the IRS and we set about building our program. Since then, we have transformed the way pet wellness services are provided to low income and no income pet owners across the two counties we serve – Contra Costa County & Alameda County. Our monthly clinic in Berkeley provides free vaccines and basic wellness care to about 150 pets per month, our free and 'pay what you can' spay and neuter program provides surgeries to more than 500 pets per year, and our outreach team takes a 'pop up' clinic directly to communities in the region almost every Wednesday.
We helped two local organizations get their start providing similar clinics – we mentored PALS East Bay in Oakland and Furry Friends Pet Relief in Antioch, providing three months of start up funds and supplies and took our team to their locations to give them a jump start. Since then, those two amazing groups have become key parts of the safety net which has benefited pets and pet owners in this region. Over 8,000 pets who have been seen through our program are now included in our database. Sometimes the simplest ideas can have the most profound effect.