WELCOME TO PAW FUND's 2022 FREE VACCINE CLINICS!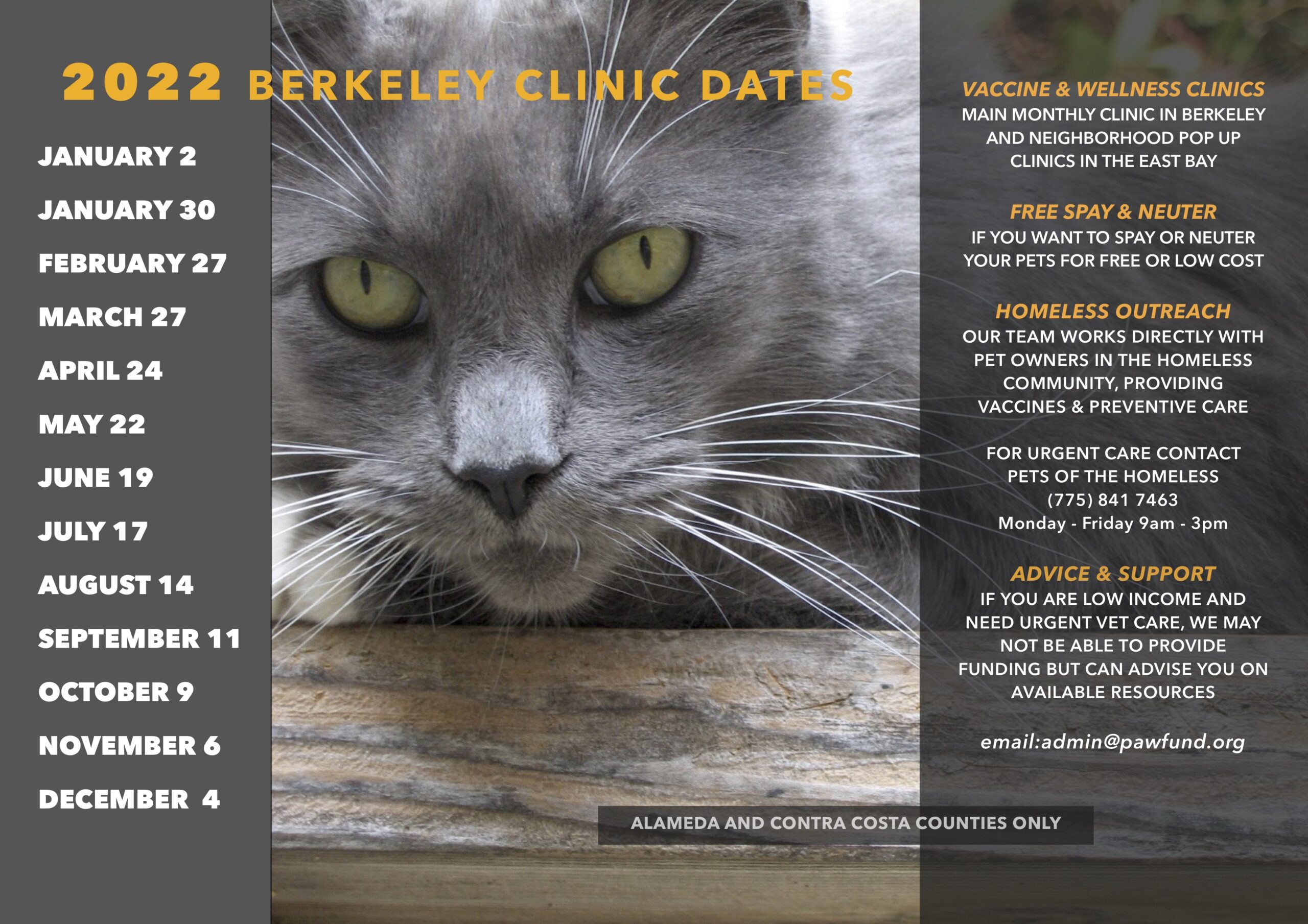 Keep your dogs confined to your vehicle, or with you if you are not in a vehicle, and have a leash available for dogs. Bring cats inside a carrier. If your pet is sick and you need advice, message us on Facebook. Unfortunately, we can't allow sick pets at the clinic because it puts other pets at risk.
Pet Vaccine Clinic Dates
Our free pet vaccine clinics are always on Sundays, once a month and always four weeks after the last clinic.
CLINICS DURING COVID
To ensure we are providing a safe environment for our volunteers and pet owners, we maintain social distancing at our clinics. Please respect our crew if they ask you to stay with your vehicle or in an assigned spot.
Our clinics are a bit different now: We request that you stay in your vehicle, or in the space we have assigned for you if you are on foot or in a wheelchair, wear a mask at all times and do not interact with other pet owners at the clinic. Our intake staff and techs will come to you in your vehicle, or if you are on foot, we will provide a waiting area for you and your pet/s.
We want everyone to be able to attend our clinics, so we will help where we can!
Find out more about the vaccines we offer.
Location
Our clinic is a mobile outdoor clinic – on Second Street in Berkeley between Hearst and Virginia. Enter on Virginia Street only. If you have difficulty locating the intersection or need an address for GPS purposes, you can use the address 1832 Second St. That is a building at the corner of the intersection of 2nd and Hearst. Drive one block north on Frontage Road to enter the clinic location on Virginia. This address is NOT a facility for PAW Fund – just a reference to find our mobile clinic location!