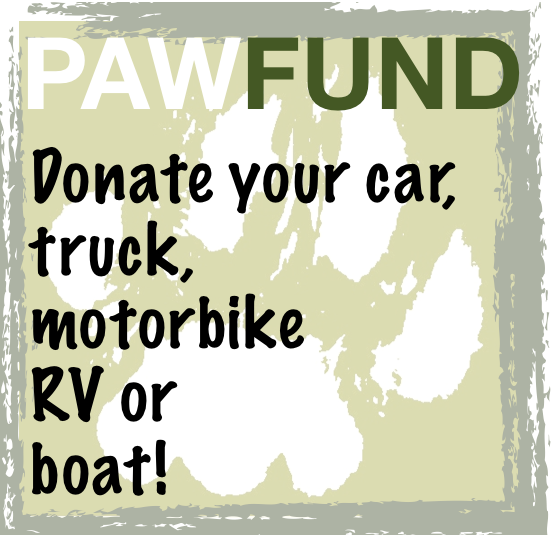 Thanks to my friend Rhonda, who decided to donate her car to PAW FUND, which meant we had to hustle to sign up for one of the car donation services. I had heard some horror stories about these services so we did some pretty deep research and I'm really happy with the company we found, based in Martinez, which already has a number of local animal orgs signed up with them.  Car Donation Services answered all of our scrutinizing questions with patience and we appreciated that a lot.  If you are looking for a way to donate that unused or unwanted vehicle:
Car Donation Services writes:
Why go through all the hassles of selling the vehicle, when a simple, five-minute phone call is all it takes? There is no cost to you, plus you get the satisfaction of helping animals, and you may be eligible for a tax deduction!
To donate your vehicle please call 1-888-686-4483 or 925-229-5444 and tell the operator you want to donate your vehicle to Paw Fund, or click and complete our on-line donation form.